Please help spread the word that Georgetown Little Dribblers is Starting soon!
Registration for this upcoming season has been open for a couple months! Time is running out….not really, but get signed up.
We bolstered registration numbers last year and we would like to blow them out of the water this year. Georgetown Dribblers has remained in existence for 29 years due to the many players, volunteer coaches, and administrators that believe in the fundamentals of basketball promoted by the program. Please send interested parents to our website and read our mission statement and charter.
We need community help in boosting our enrollment again this year in our small gym. It can be social media or simply talking about our league. In an effort to get ahead of the competition, we would love to get our FB page as many likes and shares and visibility as possible – TODAY!!! Please find our FB page or share our website today!!!!
Share share share!!! Please.
Thx,
Cove McCormick
http://www.sportssignup.com/Georgetown-Girls-Little-Dribblers-Online-Registration.start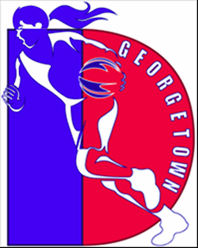 Visit our website:
http://www.georgetowndribblers.org/
Find us on Facebook:
https://www.facebook.com/#!/pages/Georgetown-Dribblers-Girls-Basketball/154749793268